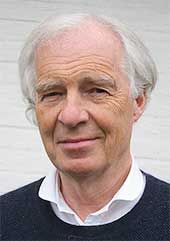 Strategy advisor and innovator
I have developed and run three of my own innovation-based companies, and I am also very interested in innovations at many levels. How do innovators survive in organisations, which innovations would be ideal in your organisation, and what are smart innovation strategies for a nation?
I believe that all organisations have a relatively unique innovation style and that the challenge is to become aware of it and sharpen it.
I do some consulting mostly related to innovations, and I think, that my experience from many industries flavored by a long record of my own innovative efforts can give you some added insights.
I sometimes give speeches or hold workshops.
Innovations and how to really create more welfare
Innovations are quite in fashion both by politicians, public bureaucracies, and industry leaders. However, the all dominating Seed model needs to be complemented by a Transformation model. It is our combined and widely shared capacity to find and implement new ideas, products, attitudes, and processes - wherever in the world they originate from - that will decide the future of our welfare. It should be part of any organisation's strategy to look for others to learn from.
You can play Dropgolf at all golf courses and it is quite fun, and social.
A better short game is the best way to lower scores and Dropgolf also saves time, a precious commodity these days.
Dropgolf.com is a leading site on short game golf.
The site also contains info on golf in 2020, golf and health, the distance fixated golf industry, clubs that offer discounts when you play Dropgolf and much more. The Swedish site Dropgolf.se also has a blog about the golf market.
IDstories.se Stories about culture and business
IDstories AB was founded in 1997 and produces and publishes short personal Stories - IDstories.
They try to be educational and entertaining. Many of them are about houses, public spaces, art, culture and interesting people.
IDstories is partly based on my own patents, and in 2004, we - in a joint project with Nokia R&D - made probably the world's first public demo of NFC, a radio technology for Near Field Communication. One of our trademarks is Klicka på verkligheten® (click on reality). It is estimated that NFC this year (2015) will be available in more than 500 million mobile phones.