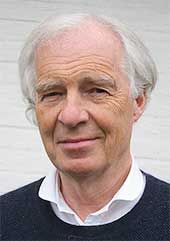 Strategy and organisation advisor
For a more comprehensive view of what I do please visit my Swedish site and use Google translate.
I have been running my consulting company for more than forty years and I have been involved in a large number of industries and strategic and organisational situations.
I also have been retained by many trade unions to make analyses in situations of proposed factory closures or major corporate reorganisations. In Sweden there is widespread consensus that good relations between unions and management is advantegeous for both parties.
I sometimes give speeches or hold workshops.
Innovations and how to really create more welfare
Innovations are quite in fashion both by politicians, public bureaucracies, and industry leaders. However, the all dominating Seed model needs to be complemented by a Transformation model. It is our combined and widely shared capacity to find and implement new ideas, products, attitudes, and processes - wherever in the world they originate from - that will decide the future of our welfare. It should be part of any organisation's strategy to look for others to learn from.
I am also interested in how innovations in IT transforms companies, business models and society.
I have developed and run three of my own innovation-based internet service companies. I have recently written a Phd-thesis in Business Administration entitles 'Encyclopedias in search of new business models'. It is published as a website and has met resistance due to this new format. I do front end web coding.